Towing Service
Pittsburgh PA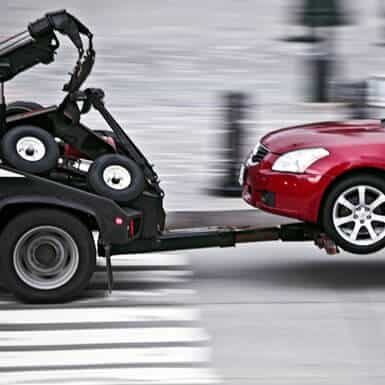 We know how much of an inconvenience towing a vehicle can be. As one of the best towing companies in Pittsburgh PA, it's our job to eliminate as much of the inconvenience as possible. We proudly provide reliable 24 hour towing in Pittsburgh PA. As a fully bonded and insured emergency towing service provider, we are available 24 hours every day and night. Call us now for fast towing service!
Needing your vehicle towed away from an accident is never an easy situation. Luckily, our friendly and reliable company offers accident towing in Pittsburgh PA. Not only will we take your vehicle to our secured storage facility, but we'll even clean up the accident scene free of charge! Some restrictions do apply -- this service is only available under certain full coverage insurance companies.
Whether your vehicle has broke down, been in an accident, experiencing an emergency, or getting scrapped, we offer superior services compared to most other local tow companies in Pittsburgh PA. Thanks to our dedicated team of towing technicians, we will gladly get your vehicle to it's preferred destination. Call Pittsburgh Towing Service today and find out for yourself.

Need to haul a vehicle long distance? We've got you covered! With our quality customer support as well as WHS certifications, Pittsburgh Towing Service is the company to trust. We offer long distance towing in Pittsburgh PA and very affordable prices. Wherever your vehicle needs hauled, we will be sure to get it there safely and securely. Call us for towing quotes and mileage costs.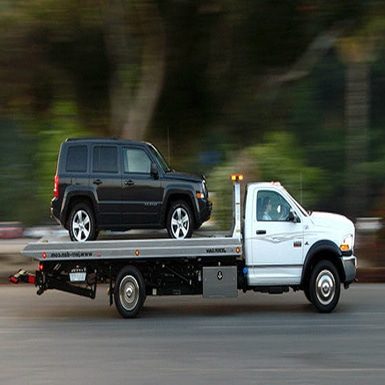 When you need reliable towing, no one does it better or more safely than Pittsburgh Towing Service. While there are several ways to tow a vehicle, flatbed towing is certainly the safest and most efficient. The experience is even more amazing when you have dependable experts like us for your flatbed towing in Pittsburgh PA. Give us a call today and we'll get you where you need to be in a jiffy!